How to Donate
Online donations can be made via this link.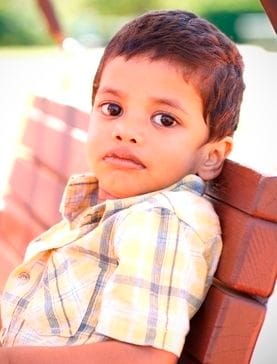 As part of a public hospital, we receive government funding which covers most of our day to day work. To achieve our aim of providing the best possible care, however, we need to invest in updated equipment to treat and diagnose children as well as our research programmes to find answers, and for this we rely on the assistance and financial support of the community.
There are many ways that you can help:

Make a donation today
Online donations can be made via this donation page.
You can also donate in person, post us a cheque (our address is here) or call the Fundraising department for The Children's Hospital at Westmead on (02) 9845 3367. If you are calling in, just make sure that you are clear about where you would like your donation to be directed. We welcome donations to our clinical programme (including equipment and patient-related projects) and to our research programme (click here for more information).

Set up regular donations
Just a few dollars each week can make a big difference to what we can do. You can donate to us weekly, fortnightly or monthly just by downloading this form and posting or emailing it to the Heart Centre Manager (details can be found on our contact page). This gives us permission to debit your account on a regular basis. A few donors sending us a few dollars each week has already resulted in the purchase of vital new equipment.

Donate goods or services
These are called 'gifts in kind' and can be anything from books and DVD's to offering your services as a graphic designer, writer or painter for example. At the moment we are particularly in need of books (childrens and adults), baby wraps, large canvases for painting on and furniture for the newly created psychology consult room. Toys are also very welcome to keep kids occupied in our waiting room, or for raffles. Click here for our contact details to see how you can get them to us.

Set up workplace giving
Your whole workplace can get involved, or just you. Workplace giving means that a regular amount is taken out of your pay before tax and comes straight to us. Sometimes workplaces will match their employees dollar for dollar, which doubles the support for the Heart Centre for Children. Download our guide to setting up workplace giving here.

Leave a bequest
Making a bequest in your will to the Heart Centre for Children is a powerful gift, through which you will benefit future generations of children with heart disease. If you are considering making a bequest to us and would like to discuss this further please contact us.