Clinics, Tests and Procedures
At the Heart Centre for Children, we run a range of specialty clinics, tests and procedures to either diagnose or check up on a patient's heart and related health. We treat newborns, infants, children, adolescents and even unborn children. Here is some information about some of those clinics, tests and procedures.
Clinics
Referrals to these clinics are made by your local doctor, obstetrician or paediatrician, depending on the circumstances.
Cardiology / Congenital Heart Disease Clinic
At this clinic we provide assessment and management of children with suspected or confirmed heart disease.


Fetal Cardiology (NSW Fetal Echocardiography Service)
Our Fetal Cardiology Service provides echocardiographic assessment and management of the fetal heart where heart disease is considered possible.
Arrhythmia Clinic
This clinic assesses infants and children of all ages for the diagnosis and management of all heart rhythm problems including the non-inherited arrhythmias (such as SVT and Wolff Parkinson White Syndrome) and inherited arrhythmias (such as Long QT Syndrome, Brugada Syndrome, CPVT and ARVC). Children with devices such as permanent pacemakers and implantable cardioverter defibrillators (ICDs) are also seen in this clinic in conjunction with pacemaker clinic earlier in the day. Children can be assessed for the suitability of progressing to an electrophysiological study with ablation, potentially a curative procedure for conditions such as SVT.As this is the only paediatric arrhythmia clinic in New South Wales it provides an important teaching role for Paediatric Cardiologists in training. This clinic also proudly participates in the National Genetic Heart Disease Registry, coordinated through the Centenary Institute Research of Life, aiming to deliver significant research breakthroughs in the management of paediatric arrhythmia.
FACTSHEET - The Inherited Arrythmia Clinic

Heart Centre for Children Genetics Clinic
This clinic provides genetic counselling and genetic testing services to patients and families with congenital heart disease (CHD). Some parents, children and families may ask 'Why' and 'How did this happen?'. While, we can't fully answer these questions in many cases, we are able to provide a better understanding about the contributing factors.
For more information about the services this clinic provides or to speak to a Genetic Counsellor, please call (02) 9845 1333. If we are unable to take your call at the time, please leave a message and we will return your call as soon as possible.
Please also refer to our brochure entitled "Congenital Heart Disease How and why did this happen?" which contains basic information about the causes and inheritance of CHD.
Adolescent Congenital Heart Clinic
Generally suitable for those aged 13-18, this clinic specialises in the assessment and management of teenagers and young adults with known or suspected heart disease. Transition to appropriate adult cardiological care is also provided.
Pacemaker Clinic
In this clinic, we care for children with a variety of heart conditions who require a permanent pacemaker or an implantable cardioverter defibrillator (ICD). Highly trained cardiac technicians supervised by the heart rhythm cardiologist check and programme these devices. This process is painlessly performed via a remote-control programming device. The clinic normally runs on Wednesday morning.
Outreach Clinics
We also run outreach clinics in country NSW, and Asia-Pacific countries to provide treatment by our skilled cardiology and surgery teams to children who may otherwise not have access in remote parts of Australia and across the world.
Tests and Procedures
These are some of the common clinical procedures that we use at the Heart Centre for Children to treat and/or diagnose heart disease. Click on the appropriate heading for more detailed information about any of these.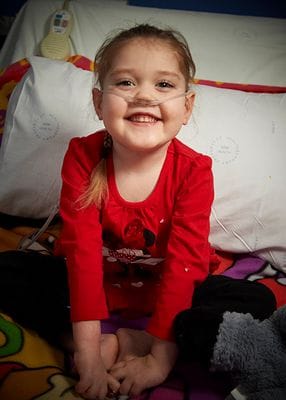 Ambulatory blood pressure monitoring
Documents blood pressure over a given period of time
Cardiac catheterisation
A test to obtain detailed information about the heart
Echocardiogram
Provides information about the structure and function of the heart
Fetal echocardiogram
Provides information about the structure and function of the heart.
Electrocardiogram
Provides information about heart rhythm and electrical signals
Event monitoring
A patient-activated device that records the heart's electrical activity
Exercise testing
Measures the performance and capacity of the heart, lungs and blood vessels
Holter monitoring
Continuously records the heart's electrical activity
Pacemaker testing
Provides complete services for children with implanted cardiac rhythm management devices. More information coming soon.
Frequently Asked Questions
Will my child have to stay in hospital for his/her test or procedure?
Childhood heart problems sometimes involve staying in hospital for investigations, changes in medications, cardiac catheterisations and possibly surgery. This can understandably be a stressful and scary experience. Our staff are here to support you and answer any questions or concerns you might have. If your child is going to be admitted to hospital and you have questions about this, please contact a Clinical Nurse Consultant (02) 9845 2345.