Coarctation of the Aorta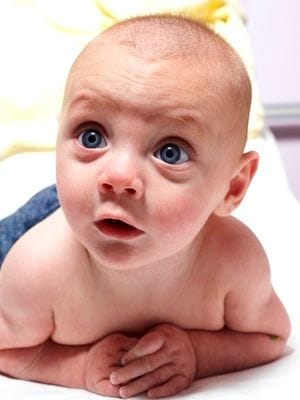 The aorta is the main artery leaving the left side of the heart and carrying blood to the body. It starts as an arch (like an umbrella handle) rising from the heart toward the upper chest, and then descending along the left side of the spine in the chest and to the abdomen. The curving part of the arch (before the artery "descends") gives off branches to supply blood to the head and arms.
Coarctation (narrowing) of the aorta is a variable condition, usually occurring in the upper part of the portion of the descending aorta, and after the blood reaches the head and neck vessels and right arm artery, and in the vicinity of where the left arm artery begins. Depending on the degree of narrowing, there will be a variable amount of increased work for heart, and increased blood pressure above (upstream) of the narrowing, which can do damage to the heart over time. The degree of narrowing influences how much of a problem this can be. The condition varies from very mild with virtually no ill effect to the heart and circulation, to very severe creating significant load for, and dysfunction of, the heart. This is a condition where there are rarely any symptoms (external evidence in the behaviour or activity of the patient), except in some newborns (who may remain well for a few days before becoming sick) and very rare older children.
Treatment involves enlargement or removal of the narrowed segment. In most cases this will involve surgery (a "closed heart" procedure carried out from near the shoulder blade at the back of the chest). Sometimes balloon dilation with a special catheter (tube) introduced from an artery in the groin and passed internally is possible, although this is most often reserved for re-coarctation (re-narrowing occurring after surgery, and due to scarring around the original repair). In some older patients balloon dilation and stent (small, tubular wire cage) implantation can improve the outcome of catheter procedures.
Most patients have an excellent outcome with complete return to normal function. Some ongoing checking is important, and this will be explained to you by your cardiologist.