Get Involved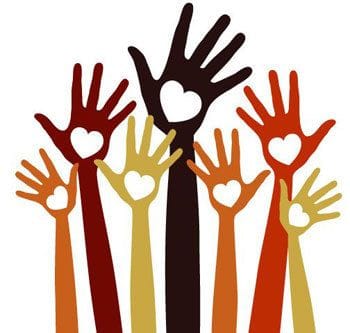 There are many ways to get involved and make a difference at the Heart Centre for Children. Here are just a few of the current opportunities.
Attend an Event or Support a Fundraiser
There are always a few fundraisers happening around the place, so have a look at our New & Events or Contact Us to find out more.
Help our Book Sale
Feel free to drop any of your unwanted books (for children or adults) at the Heart Centre to be enjoyed by ward or clinic patients, and available for purchase if they want to take them home (donating $2 per book to buy new equipment for the department).
Go in a Fun Run / Walk / Cycle
Keep an eye out for City2Surf team members in 2017's City2Surf. In the meantime, you can always compete in your favourite fun run, bike race or other activity and raise funds for the Heart Centre for Children. If this is a possibility then we would love to hear from you. Just
contact us here
.
Volunteer at the Hospital
Another way that you can offer some assistance to the Heart Centre for Children and the hospital as a whole is to volunteer your time. While we don't have volunteers for the Heart Centre specifically, the Children's Hospital at Westmead run a fantastic volunteer programme that we simply couldn't do without.
We have volunteers from all walks of life who come in to help all over the hospital. They help out in a wide range of areas, including:
Giving one of the wards a hand with babies and children that need looking after while Mum and Dad take a break
Helping out in one of the libraries
Running the volunteer shop that sells all sorts of goodies for kids and adults and raises funds for the hospital
Clerical work within a department
Running the sibling care area where siblings of children can come and play while their parents are otherwise occupied
Assisting at the front desk, helping families and visitors to find the department or ward they're looking for
If you would like to know more about volunteering for The Children's Hospital at Westmead further, please get in contact with Jill Jenkins, Head of the Volunteer department, on (02) 9845 3841 or email the Vollies Manager via our contact page.
Please note that you must be at least 18 years old, and will need to undertake both a Criminal and a Working With Children Check. The Volunteer department is open 7.30am until 4.30pm Monday to Friday, and 9.00am until 3.00pm on weekends.
Other options
If you're interested in getting involved in any of these activities or in setting up your own, please call our Heart Centre Manager on (02) 9845 2326.