Tetralogy of Fallot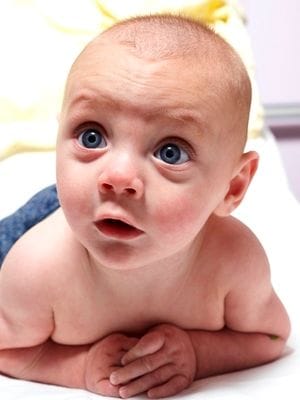 Tetralogy of Fallot is a name given to a type of cyanotic (low body oxygen) heart condition consisting of 4 specific abnormalities. This was described over 100 years ago by doctors who examined abnormal hearts in patients who had died (there was no treatment available at the time).
Although tetralogy refers to four abnormalities, there are really only two main abnormalities (items 1 and 2 below). The other abnormalities are consequences of the process leading to points 1 and 2:
A hole in the wall dividing the two main pumping chambers (ventricles) called a ventricular septal defect (VSD), and
A narrow passage leaving the right ventricle in association with a small and abnormal valve at the end of that passage this partly blocks blood flow to the lung
Thickened muscle of the right ventricle, and
The aorta overrides (leaves the heart in an unusual position) the VSD.
Most babies with Tetralogy of Fallot have oxygen levels in a very safe zone for many weeks before a gradual reduction in oxygen level occurs due to slowly increasing obstruction between the heart and pulmonary artery. Sometimes the obstruction can occur in a much shorter time frame minutes. These are temporary and called spells. While they rarely cause any permanent problem, they are an important sign to show that the condition may be reaching a point where treatment is necessary.
It can be a little confusing trying to tell if a baby is just changing colour normally or if a spell is occurring. It is normal for any baby to change colour and become blue when crying or cold and this can be more noticeable in babies who already have lower than normal oxygen levels. In the "normal" colour change the baby (1)
appears well and (2) changes colour only during the event (e.g/ crying) the colour returns to normal almost as soon as the crying stops. This is not a spell and not a problem it is normal.
Spells are usually:
Accompanied by deep blueness, greyness or pallor which persists for several minutes after the baby stops crying, and
The baby can seem lethargic, floppy or unwell.
These can be best treated by simply picking up and cuddling the baby with the baby's knees tucked up against the chest. The colour generally returns to normal quickly as the baby settles. This is not an emergency, but it is a good idea to let your cardiologist know at the first convenient time in the next day or two so this can be factored into treatment planning.
It is very rare for spells to be really dangerous, but if you are worried that your baby is not returning to normal after a few minutes it is usually safest to call an ambulance.


Surgical Therapy
Surgical therapy for Tetralogy of Fallot involves closing the VSD and enlarging the passage from the right ventricle to the lung artery. This surgery is often carried out at about 6 months of age but the timing can vary. Sometimes, if the cyanosis (low oxygen) is persistently too great, a smaller temporary operation called a "shunt" is performed where blood from a body artery is directed through a small tube to the lungs to add extra blood flow where it is needed. Later the shunt is removed when the major repair is carried out. After surgery there are always things that will be different to normal which need to be checked from time to time.
Disclaimer: This information is intended as a general guide only and not to provide specific information for individual patient care. Any questions about your own situation should be directed to your medical practitioner, or cardiac specialist or by contacting us and asking to speak to a Clinical Nurse Consultant.