Fontan Education Day Young People Workshop
Posted by Kylie Flament on 11 November 2015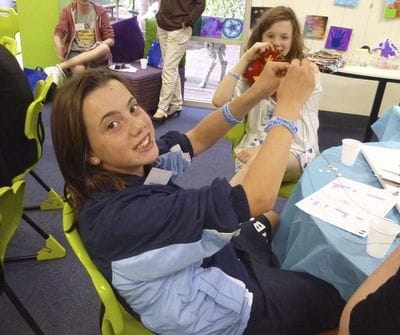 On Sunday 18th October 2015, the Heart Centre for Children (HCfC) at The Children's Hospital at Westmead hosted the second annual Australian and New Zealand Fontan Registry Family Education Day. The HCfC Family Support Team was delighted to provide a workshop for young people who have had the Fontan operation and their siblings. Six young people participated in the day, which was jam-packed with a mix of education sessions and fun activities, as well as a few surprises! The interactive workshop provided an opportunity for young people to meet and share experiences with one another, while learning more about the Fontan operation in a fun and supportive environment.
For photos, information about and feedback from the day - see our newsletter here.

Author:
Kylie Flament
About: As the manager of the Heart Centre for Children, Kylie is engaged in all sorts of activities to help us deliver excellent care for patients and families through fundraising, managing our finances, hiring good staff and keeping communication flowing.
Connect via:
LinkedIn