Holly's story
Posted by Kylie Flament on 16 April 2015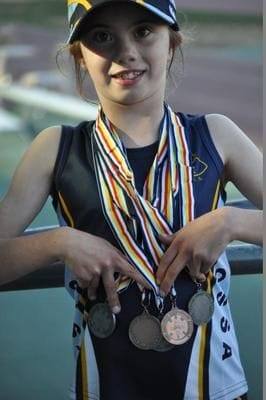 Holly is a young woman with a very special heart, but she has not let it hold her back from her passion for athletics, recently winning all sorts of medals at the national championships.
Read more about Holly's journey here
.

Author:
Kylie Flament
About: As the manager of the Heart Centre for Children, Kylie is engaged in all sorts of activities to help us deliver excellent care for patients and families through fundraising, managing our finances, hiring good staff and keeping communication flowing.
Connect via:
LinkedIn