Join us at the Echo Gala Dinner!
Posted by Kylie Flament on 8 August 2013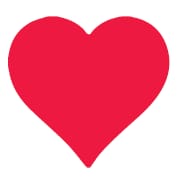 Some friends of the Heart Centre are busy putting the final touches to the Echo Gala Dinner at the Sofitel in Sydney on 13 September 2013. It promises to be a fun and entertaining evening, raising money for a very good cause. So come and join us! More details and how to book a seat or table can be found at
www.echogaladinner.com

Author:
Kylie Flament
About: As the manager of the Heart Centre for Children, Kylie is engaged in all sorts of activities to help us deliver excellent care for patients and families through fundraising, managing our finances, hiring good staff and keeping communication flowing.
Connect via:
LinkedIn