Nine year old Paris' story
Posted by Kylie Flament on 11 November 2013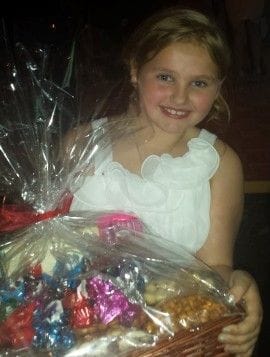 Diagnosed with SVT two years ago, Paris has had quite a journey to get to where she is today - a healthy, SVT-free young lady. And a courageous and well-spoken one to boot. Paris spoke to an audience of 196 guests at the Echo Gala Dinner in September, where she was the belle of the ball and highlight of the night.
Read her speech (her story) here.

Author:
Kylie Flament
About: As the manager of the Heart Centre for Children, Kylie is engaged in all sorts of activities to help us deliver excellent care for patients and families through fundraising, managing our finances, hiring good staff and keeping communication flowing.
Connect via:
LinkedIn