Posted by Kylie Flament on 20 November 2013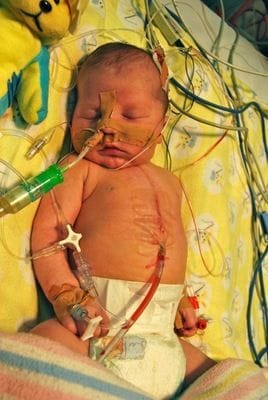 Some kids are born special... like Teddy who has a special heart. Teddy has had multiple operations already and will need more as he grows, but he's a fighter. His family have launched a fundraiser, asking for your help to raise money for research into congenital heart disease so that we can understand more about conditions like
Hypoplastic Left Heart
, which Teddy has. To read more about Teddy's story and how you can help,
click here
. To read more about our research programmes,
click here
.

Author:
Kylie Flament
About: As the manager of the Heart Centre for Children, Kylie is engaged in all sorts of activities to help us deliver excellent care for patients and families through fundraising, managing our finances, hiring good staff and keeping communication flowing.
Connect via:
LinkedIn