Tri and Tri again
Posted by Kylie Flament on 30 September 2013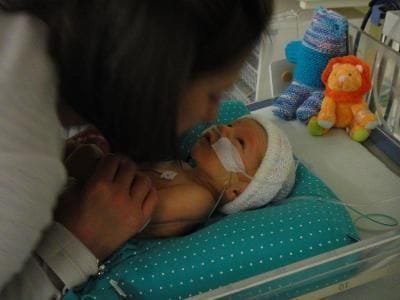 "I'd be hard-pressed to make it through Dry July. And I certainly can't grow a moustache for Movember. But on October 26th, I am going to attempt my first triathlon…and in doing so, raise funds and awareness for babies and children with congenital heart disease." Read more about Catriona's amazing story and her triathlon fundraiser here: https://give.everydayhero.com/au/catsmith All funds raised will come to the Heart Centre to help us to purchase a brand new cardiac ultrasound (echo) machine at long last. It is amazing parents like Catriona doing amazing things like this triathlon that make all the difference. Please give generously.
Photo: Catriona with her little fighter, Monty

Author:
Kylie Flament
About: As the manager of the Heart Centre for Children, Kylie is engaged in all sorts of activities to help us deliver excellent care for patients and families through fundraising, managing our finances, hiring good staff and keeping communication flowing.
Connect via:
LinkedIn