Posted by Kylie Flament on 27 August 2013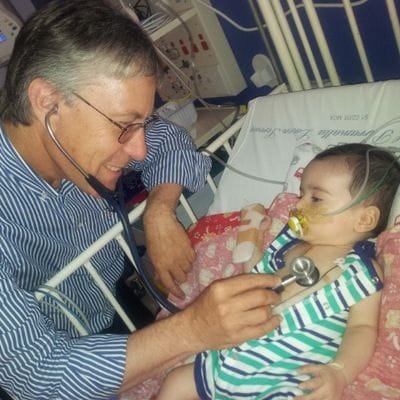 The Echo Gala Dinner, which Carol Caleo and her wonderful family have been working on for months, is almost here! We're very much looking forward to being there on the night as Carol's team do their utmost to get us across the line in our bid to purchase a new echo (cardiac ultrasound) machine. Over 200 people have already purchased tickets, but there are a few more tables still up for grabs if you get in quick. Head to www.echogaladinner.com or contact Carol on 0412 263 294 to purchase tickets.
With live entertainment, some amazing charity auctions (big and small) and a lavish meal at the Sofitel, it's sure to be a night to remember. And having met nine-year-old Paris last week, I know that her story is one you definitely want to hear.
See you there!
Photo: little Jimmy, whose parents will be at the Echo Gala Dinner in support of the fundraising efforts being undertaken to help us diagnose and treat more little ones like him

Author:
Kylie Flament
About: As the manager of the Heart Centre for Children, Kylie is engaged in all sorts of activities to help us deliver excellent care for patients and families through fundraising, managing our finances, hiring good staff and keeping communication flowing.
Connect via:
LinkedIn