Posted by Kylie Flament on 17 April 2014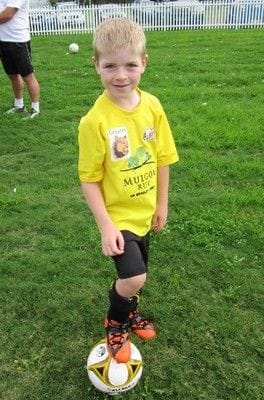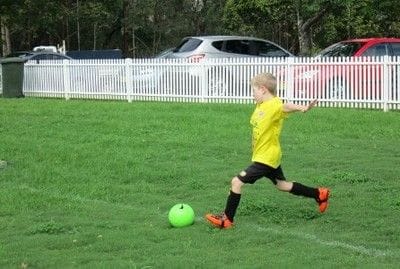 William was born with a rare form of congenital heart disease involving a complex single ventricle. After undergoing several surgeries to give him a special Fontan circulation, William finally had the energy to run around like other children his age. Celebrating his first soccer game last week was a dream come true for William and his family, and a delight for the Heart Centre for Children staff to see, thanks to these photos from William's Mum, Lisa.
To find out more about a range of heart conditions, click here.
To help us to help more children like William, go to our How You Can Help page.

Author:
Kylie Flament
About: As the manager of the Heart Centre for Children, Kylie is engaged in all sorts of activities to help us deliver excellent care for patients and families through fundraising, managing our finances, hiring good staff and keeping communication flowing.
Connect via:
LinkedIn