Oliver's Coarctation of the Aorta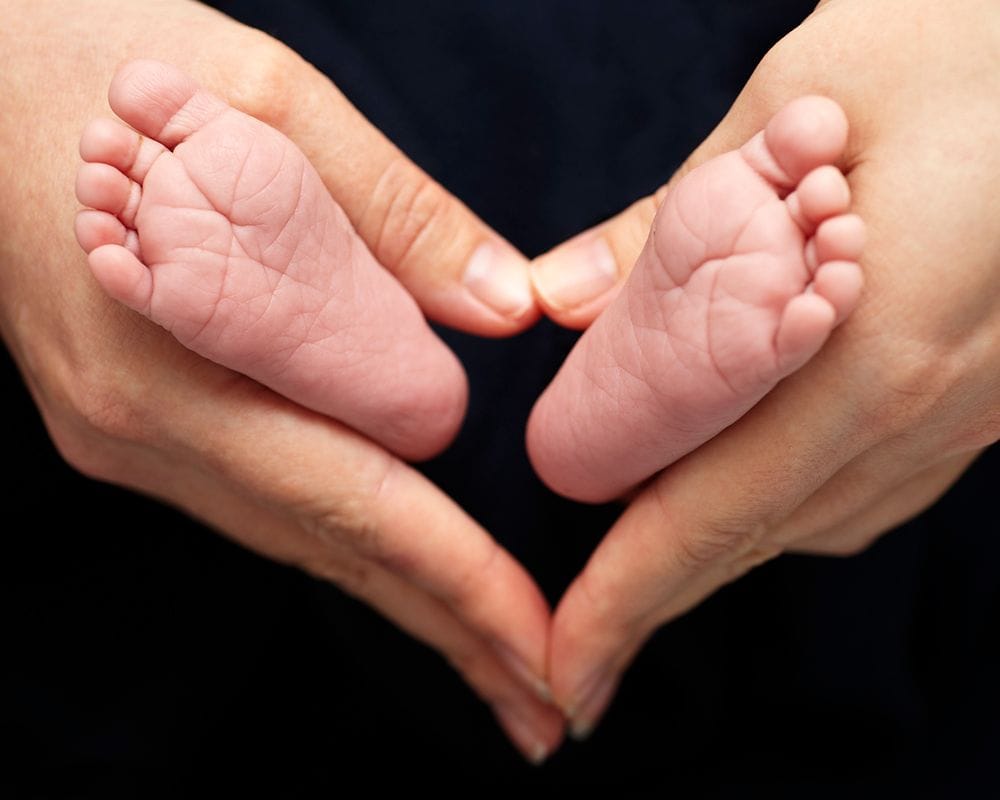 Written by Mum, Melissa, in January 2014
After an easy, low risk pregnancy with all tests looking positive and no morning sickness, at 35 weeks, we were sent to get a check-up scan and it was then that everything was turned upside-down. After several ultrasounds throughout the pregnancy we had gotten used to not reading into prolonged exits from the sonographers however this time when finally the ultrasound lady came back from consulting with the doctor, she let us know she was concerned about our baby's heart. She was nervous and her voice was quaking. She said "it may be nothing, but I'm a perfectionist" and told us we needed to go to the Fetal Medicine Unit straight away so someone could have a second look. My husband went quiet and I just kept saying "that's ok, we like cautious people, whatever we need to do…". She raced (even my husband was challenged to keep up with her) us over to the Fetal Medicine Unit. Someone was able to see us quite quickly and took another look at the baby's heart. She agreed the left ventricle was looking smaller than the right. She said that the only conclusive option was to get assessed at The Children's Hospital at Westmead and then we would have further answers. I just kept saying "that's ok, whatever we need to do, better to know in advance", my husband was quiet. We then saw a doctor who used a range of terms, one was Aortic Stenosis. This was reassuring for me because one of my children at the preschool where I work had this and he was ok! As much as the lady was talking, there was shock and what she was saying was only sinking in intermittently. As cliché as it sounds, I could see that she was speaking but couldn't hear what she was saying. From what did get through to me, the plan was to get assessed at The Children's Hospital at Westmead with one of their fetal cardiologists and they would determine a plan of attack. We then saw the 'high risk pregnancy' midwife. My husband finally spoke up and asked "so is there a problem? So far they have said they can't conclude anything yet, but are you saying there is a problem?" She said yes and asked if I was ok. At this point I started crying. There were mixed feelings - it was good to know in advance, but there was also the shock and not knowing what it all meant. One minute you're a low risk pregnancy and the next everything is turned upside-down.
The next few days were devastating, confusing, and yet it was reassuring having medical professionals taking control and guiding us along this harrowing road. We were transferred to Westmead Hospital to give birth to ensure our baby could access treatment straight away if necessary.
We were given an appointment with the Perinatal Support team within days. We had an appointment to get ourselves registered at Westmead, then an appointment with the doctor who would be caring for us going forward and finally the midwives in the perinatal team. They took us on tours around Westmead's NICU, the delivery suites and then we walked across to the Children's Hospital. We were shown around the Grace Ward and upon leaving, my husband and I looked at each other 'knowing' that our baby wouldn't end up there because it would only be a mild issue. We looked over at the other couples and empathised that it would be so hard for them to see their babies like that… but that wouldn't be our baby, we were so sure.
6 weeks later we gave birth to our beautiful baby boy. He was in the NICU for 4 days while we waited to have his scans done to determine the extent of his heart concerns. On day 4, Oliver had his scan at the Children's Hospital. We were still deep down certain that it would come back as being a mild issue with no surgery required. The scans came back that our little boy had Moderate Coartaction of the Aorta. He would need surgery in a couple of weeks. We stood there trying to listen but in disbelief. There was something wrong. He would need surgery. We knew it was a possibility but really didn't think it would happen to our baby. We cried fresh tears. Fear, sadness, grief and uncertainty clouded our thoughts.
The next day our baby was discharged and we were given an appointment to return so that surgery dates could be determined. We were looking at a few weeks most likely.
On day 8, four days after leaving hospital, I called my husband concerned that Oliver's breathing was laboured. I also started to think about how his feeding had slowly deteriorated and become very lengthy. We headed back to the Children's Hospital emergency department to get the all clear so that I would sleep ok that night. We were taken through straight away and he was monitored immediately. We were both fairly certain that we just needed reassurance that he was OK and all normal. He had another scan done. In the early hours of the next morning the verdict came back from the doctor who had seen him at point of diagnosis - he needed to stay in overnight for monitoring because there were enough flags being raised with his overall wellbeing, scans and stats. That night our baby boy who had been feeding every 2-3 hours, taking 120-130ml each time, had a total of 120ml staggered over 10 hours, and he slept and slept. Although the doctors had already indicated concern, this was the sign which really made it clear that he wasn't ok. The doctors weren't going to be able to reassure us and they weren't going to be sending us home.
The next morning our doctor came in first thing and explained he would not be going home until the surgery had been done. The valve that closes at around the one week mark had closed off and his body was working hard to keep up. It wasn't an emergency but surgery would be in the next few days based on availability. Within half an hour he returned and announced the surgery would be done that day at midday because an opening was available with the surgeon. Over the coming hours we saw a number of medical personnel from the anaesthetist to a surgeon who explained what would happen. We were told he would be in hospital for four days. The reality was hitting that it was happening, and happening that day. We cried fresh tears.
The wait for the surgery was difficult. Our baby wasn't allowed anything by mouth. The last hour was the hardest as he became increasingly hungry and distressed. I stood there cradling my distressed baby and cried with him. Finally, he was taken and the agonising wait started. After four long hours we were told he had been taken to the Grace Ward.
From 35 weeks pregnant, for 6 weeks, we had known this was a possibility but were so convinced it wouldn't happen to us - we wouldn't be walking into the Grace Ward to visit our baby. For the last week we knew it would be happening and he would be 'in hospital for about 10 days'. None of this prepared us for the extent of what we saw and felt. Our little boy, 8 days old, had tubes coming from everywhere. Every limb had something attached, he had tubes coming out of his nose, neck and chest cavity. He just had a nappy on and a piece of material wrapped across his body. A lovely nurse named Cathy, tried to help us to touch him. We had to firmly put our hands on either his head or leg. I just sobbed. He was so little. I didn't know how to love him. I couldn't hold him, I couldn't comfort him, how was I to show him that I loved him? I thought of everyone waiting outside and just wanted to wrap him up and protect him and hide him from the world including all the concerned family members waiting outside. We were told that they were happy with how the surgery went but in that moment it didn't offer much relief from the pain of seeing him in this way. Nothing could have prepared us for that moment.
My husband returned to our waiting family members to let them know and soon returned back to be with me and we were given some time to just be together. We cried together, and developed a plan of attack for that night. As much as our hearts didn't want to leave him, we knew we would be living in the hospital for many days to come and so it was important we went home gathered our supplies returned the next day fresh again and ready to be there for him in whatever way we could.
The next day (Wednesday), we came back prepared for a four day stay. Immediately, we could see improvement. His chest drain had been removed and so the sash was off too. I had returned with a supply of breast milk and in that instance I found a purpose while he was in this state. My job was to keep up my milk supply so that when he was feeling better it would be there waiting. The nurses told us that he was getting really agitated at anyone's touch and they had realised they were better off not touching him as it made him upset. This surprised us because thus far he had seemed so tactile and enjoyed his cuddles. The medical team had given him a sedative to try to calm him down while he was in this state.
The days kept rolling on very slowly. They were long days in the hospital and we soon learned that four days was unrealistic for his recovery, and not because he was doing poorly but because that was how long it took. On the Thursday we saw lots of progress. He had tubes removed every few hours, starting with his feet cannulas and then his ventilator tubes. His lovely nurse, Jaimie, had been watching him and had noticed how upset the ventilator tubes were making him and so ensured they were removed as quickly as possible! The progress gave mummy and daddy so much hope that he would be home within a matter of days! By the end of Thursday, he was having his first feed by bottle! We all thought it was quite funny that they were giving him 15ml… at home he was having 110/120ml per feed. The next day was a slow day, and they started feeding him by tube instead. This felt like a setback because despite having another cannula removed, he had a feeding tube added. They were still very carefully monitoring his respiration as it seemed to be quite high still. This was a very flat day. Saturday then rolled around and there was word of him being transferred out of intensive care and back to the ward. He had his final major tube removed, the one in his neck, with just the feeding tube remaining! This was such a milestone for mummy and daddy as we could finally see our beautiful little boy, unhampered by the tubes! By midday, it was confirmed and our discharge papers were being drawn up! We were elated!
Oliver was taken over to the Edgar Stephen Ward for ongoing monitoring. By Tuesday they started talking about going home and the final things that needed to be done in order to do so. The excitement was building, but we didn't want to get too excited as there were still tests to be done, and his weight was being closely monitored.
On the Wednesday the doctors came around to do their rounds and agreed that after seeing sufficient weight gain and the echocardiogram coming back clear, he was right to go home! By midday we were all bundled back into the car heading home from hospital for the second time.
Even nine weeks on, the emotions are still quite raw. I still find myself replaying what happened through my mind, particularly in the early hours after feeding the little man. A recent phone call from the Grace Ward to organise the routine Developmental Check sent my heart beating rapidly and hands shaking. Despite feeling quite fine on the outside about what has happened, it became apparent that it will take a bit longer for me to be at peace with what we've been through, but in the meantime our little boy is going from strength to strength and we have much to be thankful for.