Posted by Kylie Flament on 15 August 2016
Harley would have been incredibly proud of his family and friends this weekend as they walked or ran the City2Surf along with over 80,000 others, and raised a huge $43,000 to support the Heart Centre for Children. Sadly Harley passed away earlier this year, but his Mum Danielle wanted to do something to help other kids with heart disease, so she channelled her energy into fundraising. Here are some photos of the Harley is My Heart Hero (Heart Centre for Children) team from yesterday's 14km race: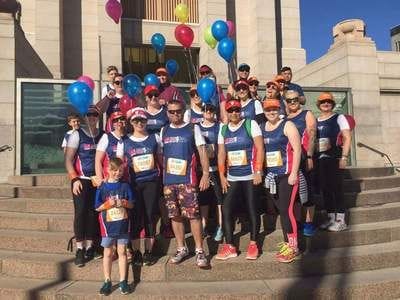 Harley is My Heart Hero team at the start line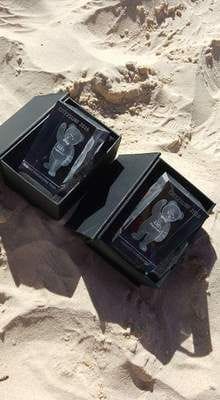 Awards for the highest individual fundraiser (for Harley's Mum, Danielle) and the highest team fundraiser.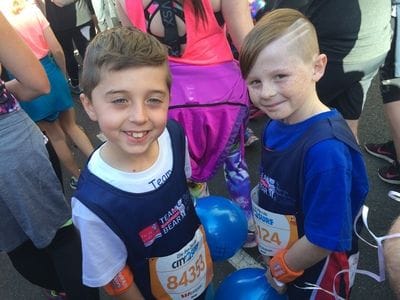 Harley's big brother, Bailey, and his friend Josh at the start line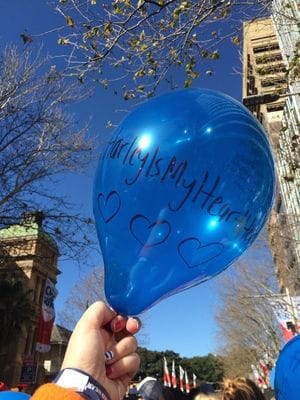 Harley was very much in everyone's thoughts as the sun shone down on the City2Surf 2016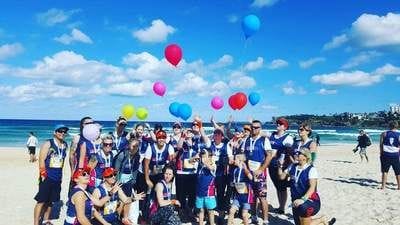 At the end of the race, balloons were released into the sky with messages for Harley.

Author:
Kylie Flament
About: As the manager of the Heart Centre for Children, Kylie is engaged in all sorts of activities to help us deliver excellent care for patients and families through fundraising, managing our finances, hiring good staff and keeping communication flowing.
Connect via:
LinkedIn