Posted by Kylie Flament on 6 September 2016
The 5th annual 24-hour soccer marathon was held in Dural this weekend and the team far exceeded their fundraising goal, bringing in an incredible $105,000, to be shared between Neurology, the Cancer Centre and the Heart Centre for Children.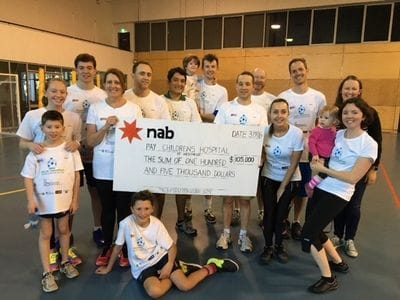 It was a fun day/night/day for everyone involved, and a good run-around for The Children's Hospital at Westmead's "kids vs adults" game between 2 and 4pm on Saturday. It was heartwarming to be part of such an active, inclusive event that has provided us with the funds to really make a difference to patients and families. This event just keeps getting better each year. We're already looking forward to what 2017 will bring.