Posted by Kylie Flament on 7 August 2014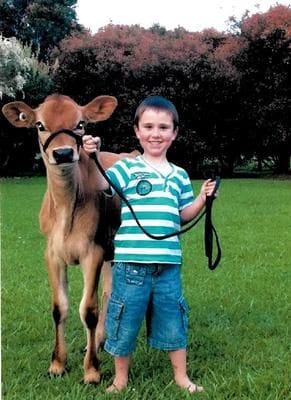 We are constantly amazed by some of the creative ways that families and supporters of the Heart Centre for Children raise funds to enable us to continue our ground-breaking research and to purchase much-needed medical equipment. The family of one of our patients, Zachary, is one of the most creative in a while, putting their calf, Noni, up for sale at the Royal Easter Show and donating half of the proceeds (a whopping $2,500) to us! They also sent us a lovely letter, saying:
"We appreciate all that you did for Zach during his surgeries and hope you can put the money to good use by helping out other children in need."
Knowing that we need to purchase some new monitors and prams for our ward shortly, we can't thank you enough, Zach and family!
If you're inspired by Zach and his family's efforts, click here to see How You Can Help.

Author:
Kylie Flament
About: As the manager of the Heart Centre for Children, Kylie is engaged in all sorts of activities to help us deliver excellent care for patients and families through fundraising, managing our finances, hiring good staff and keeping communication flowing.
Connect via:
LinkedIn