Posted by Kylie Flament on 19 November 2015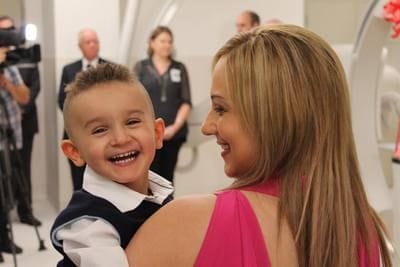 We are delighted to announce that our brand new, state-of-the-art cardiac catheterisation suite opened this week. A HUGE thank you to Sargents Pies Charitable Foundation who funded the $3.4 million upgrade. Cardiac catheterisation is a lot like keyhole surgery, a less invasive option than open-heart surgery. It isn't always suitable, depending on what is wrong with a child's heart, but when it is, it means a much faster recovery time, which is a good thing for kids and their families. This new suite also offers us the ability to perform full surgeries if need be.
The Parramatta Sun interviewed the mother of one of our patients about it. That story here.

Author:
Kylie Flament
About: As the manager of the Heart Centre for Children, Kylie is engaged in all sorts of activities to help us deliver excellent care for patients and families through fundraising, managing our finances, hiring good staff and keeping communication flowing.
Connect via:
LinkedIn