Posted by Kylie Flament on 24 June 2013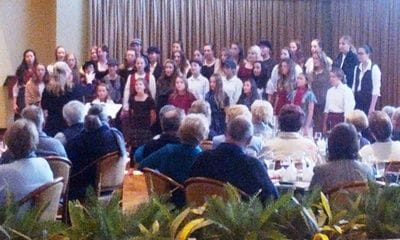 Thank you to Janice, John and everyone at Glengara Retirement Village for your generosity over the weekend.
We were kindly invited along to watch the Waratah Girls Choir perform on Saturday afternoon (and they were breathtakingly good!). Retire Australia, Glengara Village and some of the individual residents then made some kind donations to the Heart Centre for Children as the charity of choice, which will be put towards new equipment to help us to diagnose and treat more children.
It was wonderful to meet some of the residents, hear their stories and feel what a wonderful community they have at Glengara. Thank you again to all of you. It was a wonderful afternoon and we hope to see you again soon!